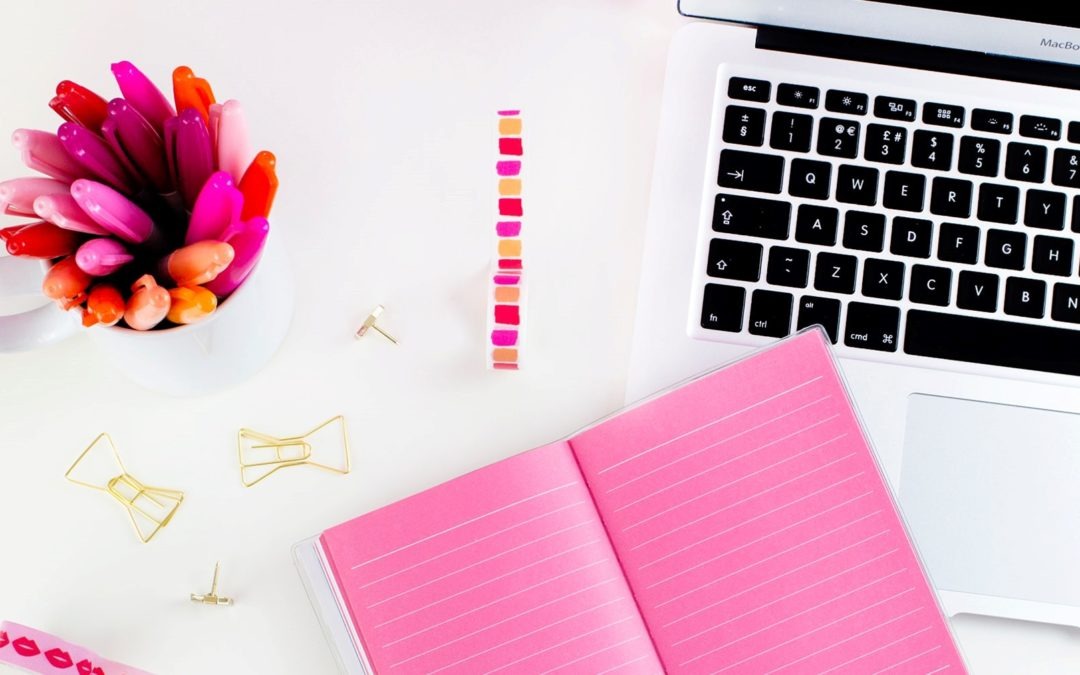 For us working Filipina mothers, blogs aren't just a great form of entertainment but also a convenient method of learning. From mommy blogs, family blogs, style blogs, design blogs, cooking blogs, and all the other various genres of blogs that are out there, there is so much helpful, possibly life-changing knowledge made available to us online. Dive into this compilation of summaries and need-to-know information on a few delightful blogs!
Momma 'n Manila
Mommanmanila.com
Who runs the blog?
Mish Aventajado, a "Filipina American mom of four lovely beings, one of which has an extra chromosome. Living in Manila. Yogini. Teacher. New Yorker at heart." as she describes herself on her Twitter account.
What can you expect to read about?
"Thoughts on yoga, cooking, crafting, raising a special child, exploring, eating, playing, and living in Manila."
Follow the blog if:
You want broad knowledge on a spectrum of topics. From special needs awareness to relationship advice to parenting hacks to exercise tips to food recipies to travel ideas to many, many more. This blog is filled to the brim with wisdom on a whole bunch of subjects that you will find relevant. Not only will it educate you with so much of what you need to know, but it also delivers enjoyable and entertaining insights as well.
The author on her blog:
"Through this blog, I hope to document the journey of finding myself through motherhood, learning through my children, my students, and my adventures here in Manila."
Must-read article: 5 Things Your Kids Should See In Your Marriage (http://www.mommanmanila.com/5-things-kids-see-marriage/)
The Misty Mom
Themistymom.com
Who runs the blog?
Sharina Macainag, a "beauty junkie preposterously attracted to makeup and skincare".
What can you expect to read?
Articles of tutorials, item unboxings, and features on topics such as beauty, makeup, skincare, hair, style, fashion, and motherhood. She also writes a monthly series of blogs on her favorite products, both beauty and non-beauty alike.
Follow the blog if:
You want to up your style game or stay up-to-date with the latest fashion, makeup, and hair styles. This blog is yet more proof that having children doesn't mean you can't keep up with your own style. It'll inspire you to put together a great #OOTD, try out a new haircut, get the best products for your face and skin, and commit to many more aesthetic-related upgrades. Your kids will be amazed! Who says moms can't have great style?
Must-read article: How Sleep and Skincare Worked Wonders for My Skin (http://www.themistymom.com/2017/06/how-sleep-and-skincare-worked-wonders-kojie-san-dream-white.html)
Mommy Peach
Mommypeach.com
Who runs the blog?
Peachy V. Adarne, "a mom to two daughters, wife to a loving husband, foodie by heart, a coffee lover and a froyo and yogurt junkie, and a law enforcer by profession".
What can you expect to read about?
"Parenting and life as a mom and as a wife"
The author on her blog:
"This is where I also blog about our family's travel, beauty finds, and OOTD's — basically products, brands, or services which I have personally used or encountered."
Bonus blog: The Peach Kitchen (thepeachkitchen.com) Peachy's foodie blog!
Follow the blog if:
You're interested in anything food-related. Whether you often wear an apron or not, this blog has a little bit of everything for everyone. There's a ton of delicious dish recipes and handy kitchen advice for those who like to cook, but there are also new and exciting restaurant and product features, helpful diet tips, health hacks, and more. Take your pick, you'll definitely find something that'll pique your interest!
Chasing Dreams
Who runs the blog?
Rhiza Sanchez-Oyos, a "wife, mom, blogger, and dream chaser" who is a "self-taught Web Designer and Front-end Developer too".
What can you expect from the blog?
Energizing articles focused on stories about her "family, marriage, life, dreams, and faith".
Follow the blog if:
You want to be creatively stimulated. If your mind is ready and willing to be filled up with inspiration of all sorts. Whether to broaden your imagination so you can start up a new project, or to strengthen your motivation so you can continue striving on what you're working on now. This blog will light a fire in your head, causing your creativity to intensify.
The author on her blog:
"I hope somewhere in the pages of this site you find the inspiration you need to pursue your calling too."
Must-read article: How to Balance Your Family, Career, and Creative Passions (http://www.chasingdreams.net/2017/03/how-to-balance-your-family-career-and-creative-passions/)
So, there you have it! Of course there is still a multitude of other wonderful blogs out there, but this is just a hand-picked variety of some of the ones suited for working Filipina mothers like us. As you can tell, following these blogs are an enjoyable and convenient way of discovering new tricks in the kitchen, fresh outfit and makeup styles, up-to-date tips on motherhood and so much more. When you find some time—maybe when the kids are at school or you have a few free minutes at work—go check them out. After all, it would be a waste to miss out on what these powerful women and their inspiring blogs have to offer!
Featured Photo by Emma Matthews on Unsplash